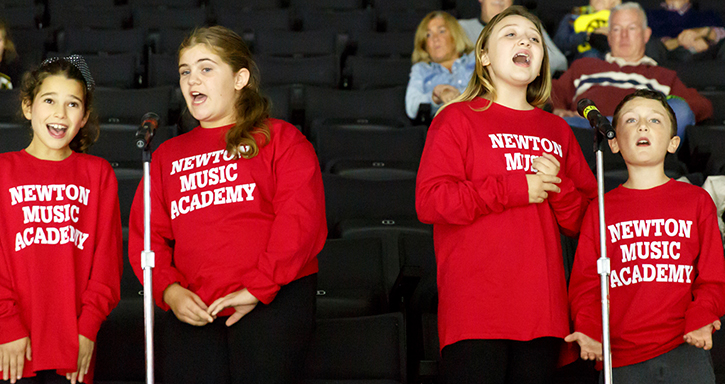 Voice/Singing lessons at Newton Music Academy
We offer individual and group voice/singing lessons for children and adults. All voice students receive weekly lessons with our highly trained  and experienced voice teachers.
Our Students' Achievements
NMA  students have been awarded roles in professional music theaters and musical productions such as North Shore Music Theatre, Stadium Theater, Needham Community Theater and others, and get awarded roles in school's musicals and other venues.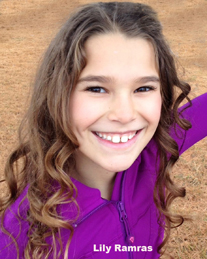 Lily Ramras, Voice
Lily's stage experience includes singing Annie in "Annie Jr." at the Stadium Theater; Vocal soloist & dancer for The Dream Tour, Friends of Broadway, SAMM Productions; Bookseller & Fagin's gang in "Oliver" at the Dover Foundation; July in "Annie" at Needham Community Theater; soloist in the Young Actors Academy Cabaret at the Stadium Theater; Mike Teavee in "Willy Wonka Jr.", Schodack Summer Theater; Brainiac in "High School Musical Jr." with the Next Generation Theater and various roles with the Freelance Players. When not performing, Lily loves cheerleading, playing clarinet, horseback riding, skiing and creative writing. Lily has been training at Newton Music Academy for two years and thinks the NMA voice program is extraordinary!
Read about other NMA students musical achievements.
Lesson Plan
Lesson plan is designed to teach correct breathing, posture, expend vocal range, improve stage presence, tone production and diction. We work on ear training and overall musical skills, basic rhythms and sight reading.  Songs are assigned according to the student's interests and level of vocal development. Styles include Music Theatre, Classical and Pop. We teach to sing in the healthiest, most expressive and efficient way possible.
Preparing for Auditions, Shows and Recitals
We successfully prepared many voice students for musical theater and college auditions, talent shows, and encourage them to share their talent with the community. The results of their musical commitment and talent are often impressive.  Read about musical accomplishments of NMA students. All voice students have several opportunities to perform each year. Our regular NMA recitals are held each May and December.
For Children
When working with children it is important to remember that their vocal chords have not yet fully matured, and thus instructors take care to focus on repertoire that is both fun and enjoyable while still nurturing to the developing voice. As the vocal chords matur, students are introduced to additional repertoire such as classical arias/etudes, music theater, broadway, pop, and jazz selections, and of course any particular pieces the student is interested in learning!
For Adults
Do you love music and never had a chance to learn a musical instrument? We would love to bring music into your life! Whether you are just getting started or advanced player, our experienced and highly professional teachers would help you set goals and plan for success. Studies reports that music lessons lower stress, develop IQ and can help the adult brain to delay or reduce hearing loss, making it easier for people to, say, hear another person's voice in a crowded room.
Our Voice Faculty
We are proud of our team of excellent teachers. While each has his/her own personal style, they are all highly trained professionals, with both teaching and performance experience. Their goal is not only to teach, but also to show each student how to make studying music an enjoyable journey to last a lifetime.
Lessons Information Request
To set up lessons, initial free consultation or ask questions, please contact us:
Lessons Information Request
Rates