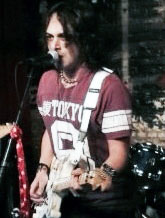 ADRIAN ARAIZA, Guitar (electric, acoustic)
B.A. Music Performance, dual degree in Guitar Performance and Music Synthesis, Berklee College of Music, Boston Ma – 2003; Diplomate in classical guitar, Baja California Orchestra and El Centro Hispanoamericano de Guitarra, Tijuana; BC, Mexico – 1996; Training with Professor Eugenio Gutierrez;Teachers included Jon Finn, Joe Stump, David Newsam, Mike Ihde, and Apostolos Paraskevas. Numerous recitals playing Classical Guitar, Electric Guitar, Blues, Rock, Jazz, Pop, and also worked as a Studio Musician. In addition he has lectured different schools in Boston and also given lessons at University of Hermosillo Mexico; Teaching experience ranges from teaching 5 y.o. to seniors in different styles of music, from Electric Guitar to Classical Guitar.Composed a series of Avant-Garde/Computer Music (Ambient, Minimal, Sound Object and Sound escape) pieces, based on the studies of Steve Reich, Ake Parmerud, Varese, Risset, Richard Boulanger.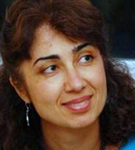 SVETLANA OSTROVSKAYA, Piano
Svetlana Ostrovskaya, piano instructor at Newton Music Academy B.M., M.M. in piano performance and pedagogy (Gorky State Conservatory, Russia); studies with Esther Lipovich, Galina Fadeeva, Vasily Shaub,Valery Starinin; former faculty, Gorky State Conservatory; solo and chamber performances, radio and TV appearances; lectures, masterclasses on various pedagogical topics, educational concert series in Russia and U.S. Faculty, New England Conservatory; Former faculty, Gorky Conservatory, Russia; Director and Founder, Newton Music Academy.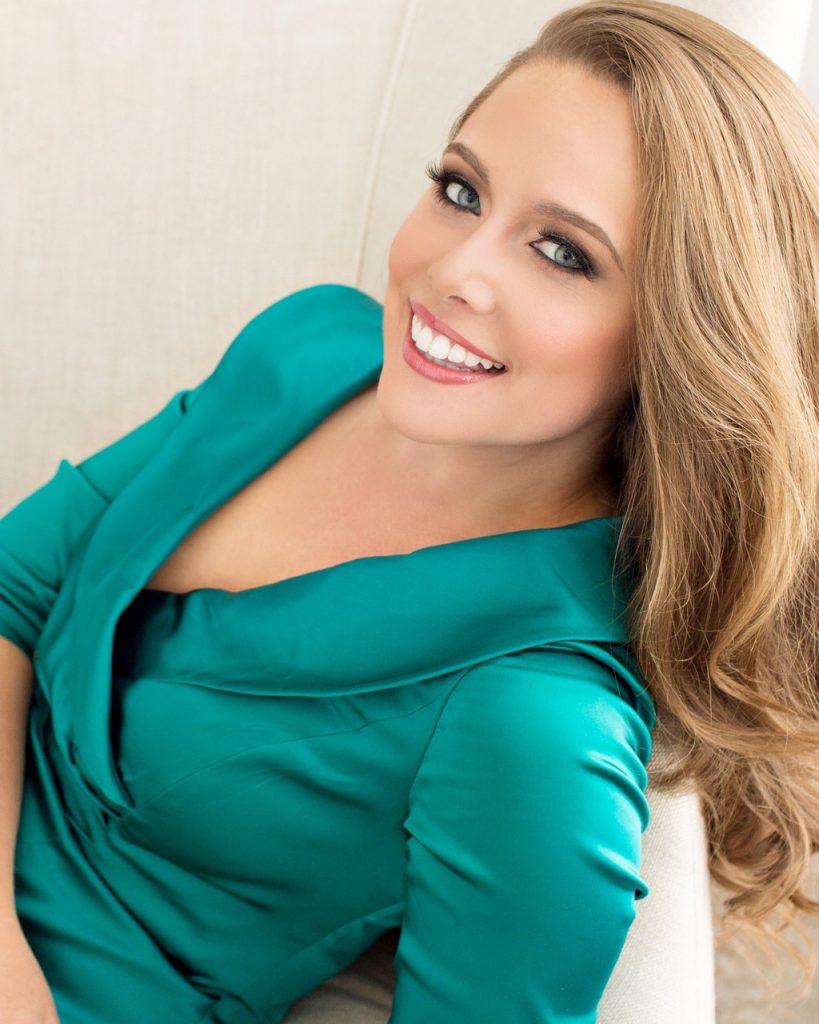 NATALIE LOGAN, Voice
Natalie Logan (soprano) is an accomplished singing actress and a dedicated voice teacher. She enjoys teaching students of all levels, ages, and voice types. With a strong background in voice, dance, and acting, she works with her students in many genres, including musical theatre, opera and contemporary music. Ms. Logan focuses on developing a healthy, expressive singing technique, regardless of style. She prepares her students for successful auditions, competitions, recitals, recordings, and live performances in musical theater, opera, jazz, and contemporary music. Ms. Logan is passionate about helping students find their own voice through teaching a healthy technical foundation.
Ms. Logan's repertoire spans the genres of opera, musical theater, jazz, and contemporary music. Winner of The American Prize in Vocal Performance (opera), 2016-17, Ms. Logan has performed with Boston Lyric Opera, Handel + Haydn Society, Boston Opera Collaborative, Berlin Opera Academy, Opera Steamboat, Symphony Nova, NewburyPort Choral Society, Opera Steamboat, Odyssey Opera, Opera in the Ozarks, Chicago Summer Opera, and Opéra Louisiane.
Ms. Logan is voice faculty at Boston Conservatory Vocal/Choral Intensive. She holds a B.M. in Voice from Louisiana State University and M.M., P.S.C. in Voice Performance from the Boston Conservatory.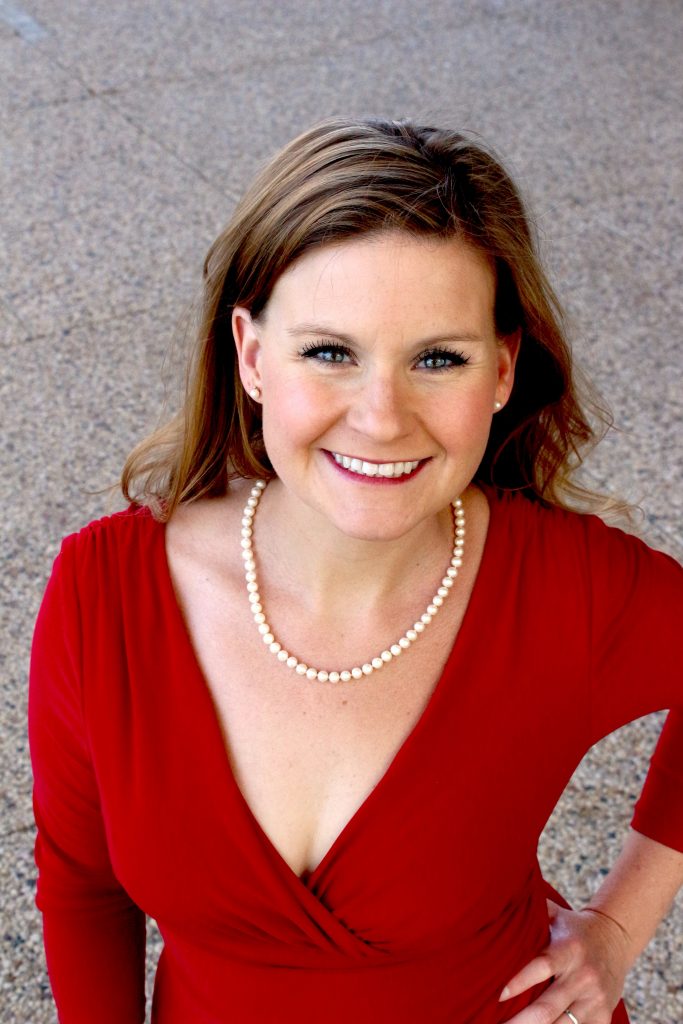 JENNIFER ZABELSKY, Voice
Dr. Zabelsky was a voice instructor at Boston University and the Community College of Allegheny County in Pittsburgh, PA. She has had the opportunity to give recent masterclasses at the Saarburg International Music Festival in Germany and at the University of Nevada, Reno. She joined Michigan Opera Theatre to perform in their productions of La Bohème, The Passenger, and MacBeth. She has been a guest soloist with the Reno Chamber Orchestra and the Reno Philharmonic on many occasions. Her most recent appearance with the RCO was as the soprano soloist for Haydn's Lord Nelson Mass under the baton of Theodore Kuchar. Dr. Zabelsky was the Nevada State and Southwest Division winner, and a National Finalist in the 2002 MTNA Voice Competition. She joined Really Spicy Opera in its season to sing the part of Fiona in The Frat Party, a production that she also musically directed. She returned in the season to musically direct The Clever Artifice of Harriet and Margaret at the 2015 Minnesota Fringe Festival. Dr. Zabelsky has been awarded at grant from Euro Atlantic Art Foundation to sing at the Bologna International Opera Academy.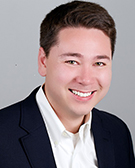 JONATHAN YASUDA, Piano
Jonathan teaches classical repertoire, jazz improvisational techniques, broadway, rock, pop. He enjoys teaching students of various levels and ages, from beginner to advance. Raised in Wellesley, and living with his Newton-raised wife, Mary, in Framingham, he is very familiar with the multifaceted and diverse goals of local families. Jonathan founded the nonprofit Volunteer Musicians for the Arts, Inc (www.volunteermusicians.org) because he believes "everyone deserves orchestra seats." He is privileged to have studied at such schools as New England Conservatory of Music, Berklee College of Music, College of the Holy Cross (full-tuition academic presidential scholarship) and to have worked beyond the traditional concert hall, performing for corporate clients such as The Taj, Boston Harbor Hotel, Omni Parker House, CB Richard Ellis, Natixis Global Asset Management, among others. Jonathan is on a faculty at College of the Holy Cross.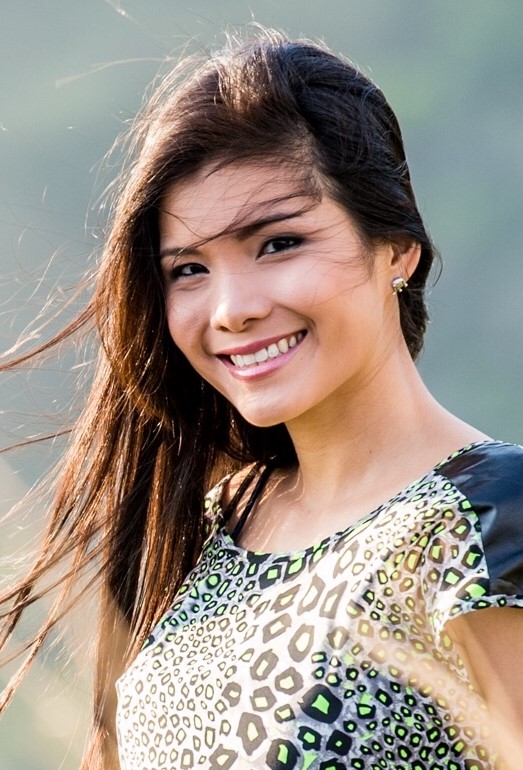 BRENDA LAU, Voice
Brenda Lau is a singer/songwriter who won the latest Panamanian version of American Idol, Vive la música 2010 (Batalla de las Estrellas). She graduated from Berklee College of Music. Lau has performed the national anthem for the Boston Bruins during the 2018–2019 season, following the retirement of local legend Rene Rancourt, who sang the anthem for the Bruins for 42 years. Brenda Lau composed her first single "Chimbombó". And over the last few years, she has shared the stage and recorded with renowned musicians such as: Sheila E., Danilo Perez, Ivan Barrios, Ednita Nazario, and Osvaldo Ayala.
As a voice teacher, she believes that "Whether you have stage aspirations or are simply interested in learning more about singing, voice lessons are a great way to build confidence and grow in your sense of self". She will create a personalized method for each student that will enable to reach fullest potential as a singer. Besides learning the correct voice placement, she will work on how to improve the interpretation to allow to connect with the audience. Students will learn vocal warmups exercises that will increase their range and reach the ability to balance their vocal resonance.
Watch Brenda sing:
Clip 1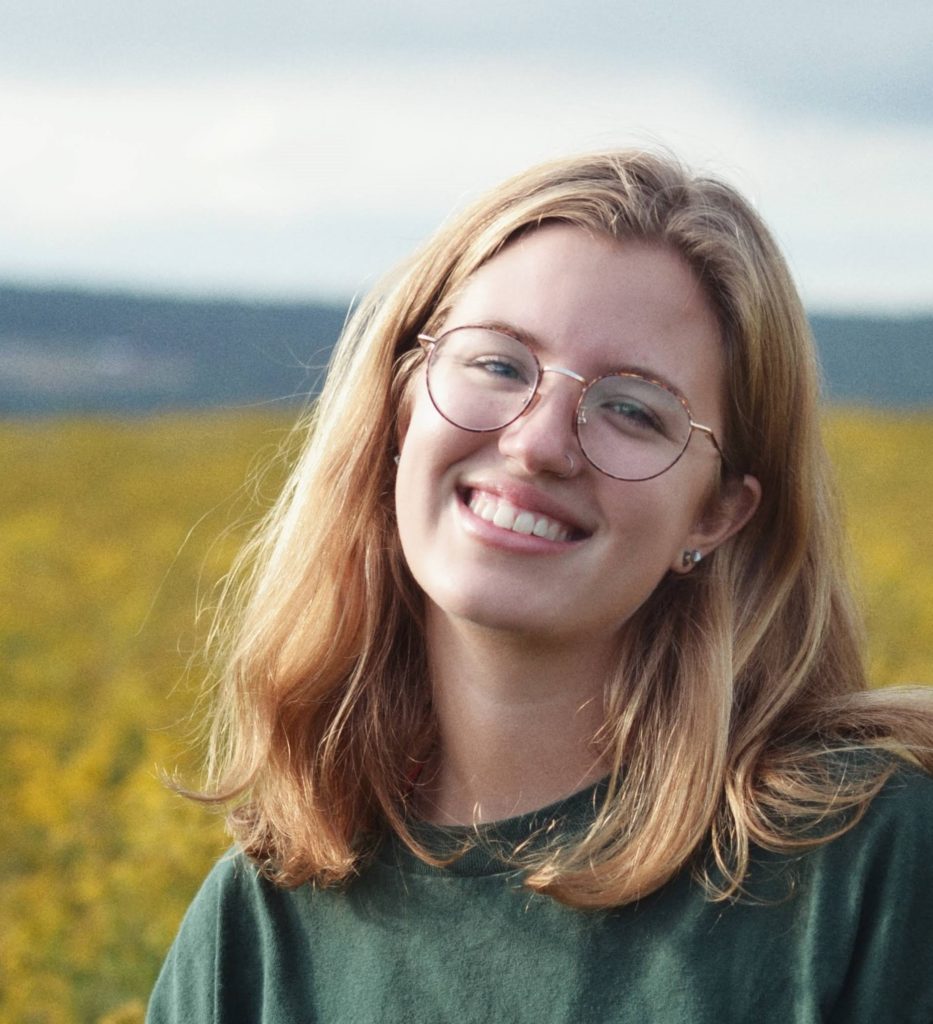 OLIVIA RHEIN, Voice
Olivia Rhein (soprano) is a successful vocalist and a dedicated voice teacher. She received her Bachelor of Music from Ithaca College, where she was classically trained in voice and vocal pedagogy.
Ms. Rhein is teaching a wide range of vocal styles including classical, musical theatre, opera, contemporary and pop. In her lessons she focuses on teaching healthy vocal technique routed in a classical foundation, developing a healthy, expressive singing and correct breathing regardless of musical style. Lessons will include warmups that directly correlate with the repertoire and work on improving the students' vocal range and agility. Each lesson is structured to develop artistry, attention to character, and connection between music and text.
Ms. Rhein is passionate about helping students reach their full potential through fostering their confidence, working on their stage presence and overall musicality. Her strong piano accompaniment skills and brings a fresh and exciting energy to her lessons
Ms. Rhein performed as a soloist in musical theatre productions, as well as classical settings, and has been a part of multiple highly renowned choral ensembles.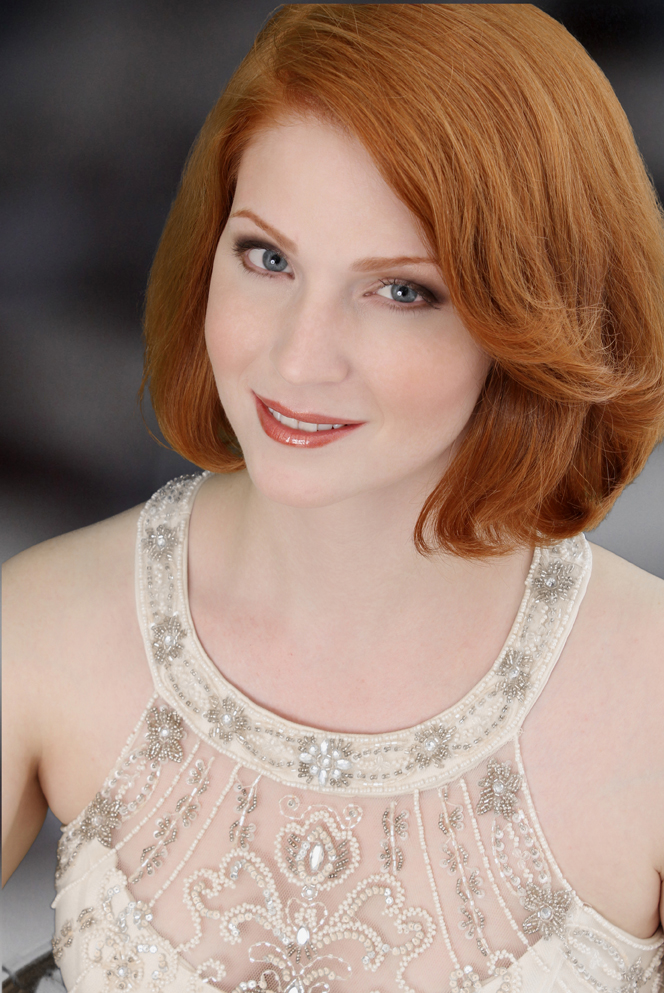 Kristina Newman, Voice
Kristina Newman holds a B.M. in Music Education from the University of Nevada, and is currently pursuing Master's in Fine Arts in Musical Theater Vocal Pedagogy at the Boston Conservatory. She also studied musical theater and audition techniques in New York City at Open Jar Institute programs, and the American Institute of Musical Studies (AIMS), focusing on performing German Lieder and Opera in Graz, Austria.
Kristina has 10+ years of teaching experience and 16+ years of performing experience. She enjoys helping students find their confidence and sing from their hearts. She works with her students on breath management, pitch, finding beautiful tone, expanding vocal range and control, and improving performing presentation. Kristina is teaching a wide range of musical styles: musical theater, classical, contemporary, etc. Her teaching experience includes working with young singers: in addition to teaching private lessons, she also taught K-12 general music and choir. Kristina speaks English, German, Italian, French and Norwegian!
She firmly believes that singing is for everyone, and everyone should have the opportunity to sing. She strives to teach with love, patience, and encouragement to inspire students to succeed with a healthy tone across the genres, whether classical, musical theater, or contemporary commercial music.
Kristina performed in various theater and opera productions, and participated in Opera on Tap: Las Vegas. Favorite credits include L'elisir d'amore, Memphis the Musical (won Best Musical, Vegas Valley Theater Awards), My Fair Lady, The Magic Flute, and Die Fledermaus.
Victoria Gitten, Voice
Vocalist Victoria Gitten is a voice teacher and coach, originally from Wayland, MA, who holds a Bachelor of Arts, with honors, in Theater Performance from Wagner College and is currently pursuing her masters in Theatre Education and Applied Theatre at Emerson College. She is an experienced performer and teacher with extensive training in voice, acting, and dance. Some of her favorite roles include: Belle in Beauty and The Beast; Miss Dorothy in Thoroughly Modern Millie; Arielle Moore in Footloose; Guido's Mother in Nine; and as a featured ensemble member in Anything Goes. Some other performance favorites include appearing as featured soprano soloist at a DeCordova Museum Benefit Concert; competing as a finalist in The Peter Elvins Vocal Competition; and recording the part of Becky in Stand Up and Shout Rumpelstiltskin (Eldridge Plays and Musicals). More recently, Victoria acted as an extra alongside actor Chris Evans in Defending Jacob (Paramount Television/Apple TV+), which premiered in June 2020. She was also selected to appear as Michelle in the new musical comedy, T: An MBTA Musical!
Victoria believes in teaching acting through song and using the voice as a vessel of expression. She loves working with students of all ages and levels. As a voice teacher, she shows her students the importance of a healthy vocal technique and musical foundation, while exploring all styles and genres of singing. Besides building a solid foundation in vocal skill, Victoria is happy to work with each student to explore the music and musical styles they enjoy, and to coach them to their strengths to successfully audition for opportunities in the performance arts – to showcase their very best self!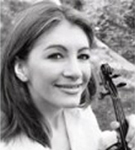 OLGA LITVINTSOVA, Violin & Viola
Olga Litvintsova, violin instructor at Newton Music Academy Master of Music, Bachelor of Music in Violin Performance and Education, Donetsk Prokofiev Conservatory, Ukraine; Awards and Honors: 11TH International Tchaikovsky Competition participant, Moscow, Russia; 4th International Prokofiev Competition, Mariupol, Ukraine; more then 10 years of teaching and performing experience; First violin/Assistant to the Music Director at Kiev national Opera House and Donetks Philharmonic Symphony Orchestra; Performed as a featured soloist in front of British former Prime Minister Margaret Thatcher, participation in a Golden Jubilee celebration of Her Majesty The Queen of The United Kingdom, The Queen Elizabeth II, on the occasion of the 50th anniversary of Her Accession to the Throne (February 6, 2002); Extensively perform with Cape Symphony, Plymouth Philharmonic and Indian Hill Orchestras and as a member of "Con Anima" Duet; Recorded three albums released in London (UK) and Kiev (Ukraine).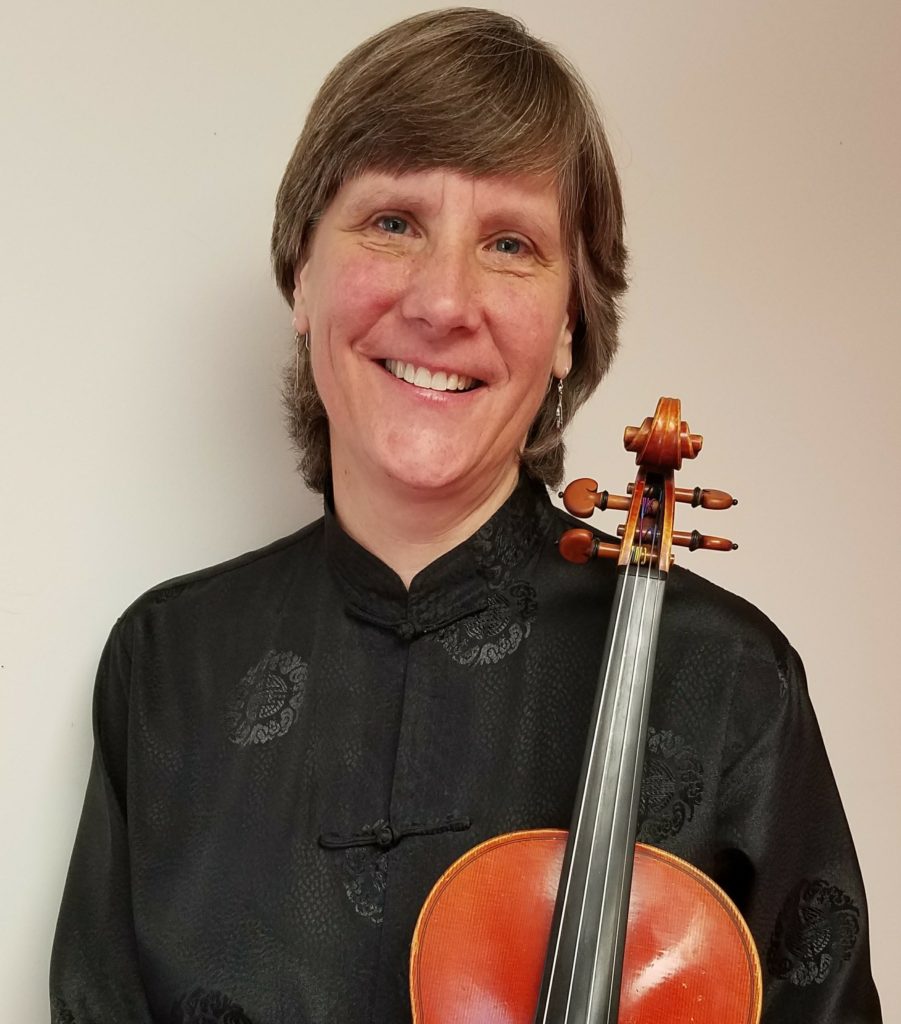 CECILIA R. BERGER, Violin, Viola, Cello
Cecilia R. Berger has fulfilled her passion for music and education through teaching the violin and viola for over 25 years. She received her Master of Music degree in violin performance from Bowling Green State University, OH and her Bachelor of Music degree in violin performance from Lawrence University, WI. Cecilia is an advocate of fundamental practice techniques as the foundation for providing individualized methods that work best for each student in achieving their best as a violinist/violist and musician. Cecilia has performed with over 15 orchestras throughout her career, was the violist in the Heidenheim quartet, Chicago, and currently serves as the principal second violinist with the Pioneer Valley Symphony. She has worked with youth not only as a private lesson instructor, but also is the founder of the Strings For Kids program in Greenfield Public Schools, MA, and the manager of the Pioneer Valley Symphony Youth Orchestra.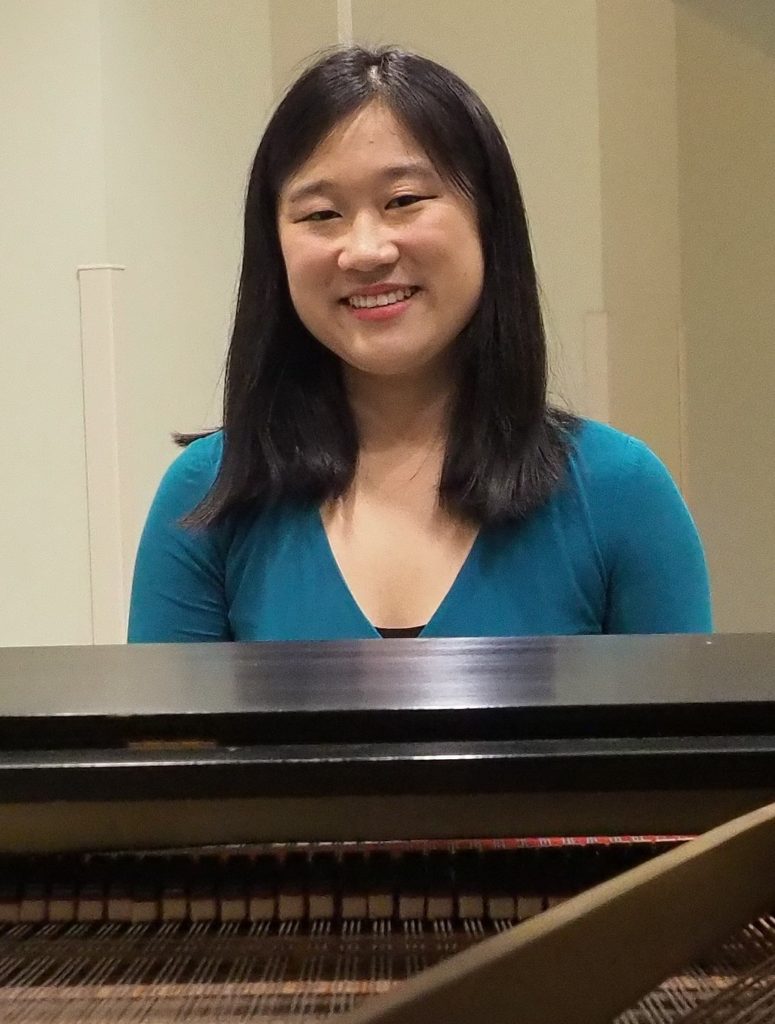 EMILY CHEN, Piano/Voice
Emily Chen received her Bachelor of Musical Arts from DePauw University. In addition to her piano studies, Emily is also a classically trained soprano. She grew up in Newton and is an alumna of Newton Music Academy, and she is delighted return to teach piano where she received her musical training. In her teaching, Emily integrates piano technique, music theory, and performance skills to help her students develop facility at the piano and become well-rounded musicians. Emily has studied piano with May Phang, Sivan Etedgee, and Carolyn Hague. Emily enjoys reading in her free time.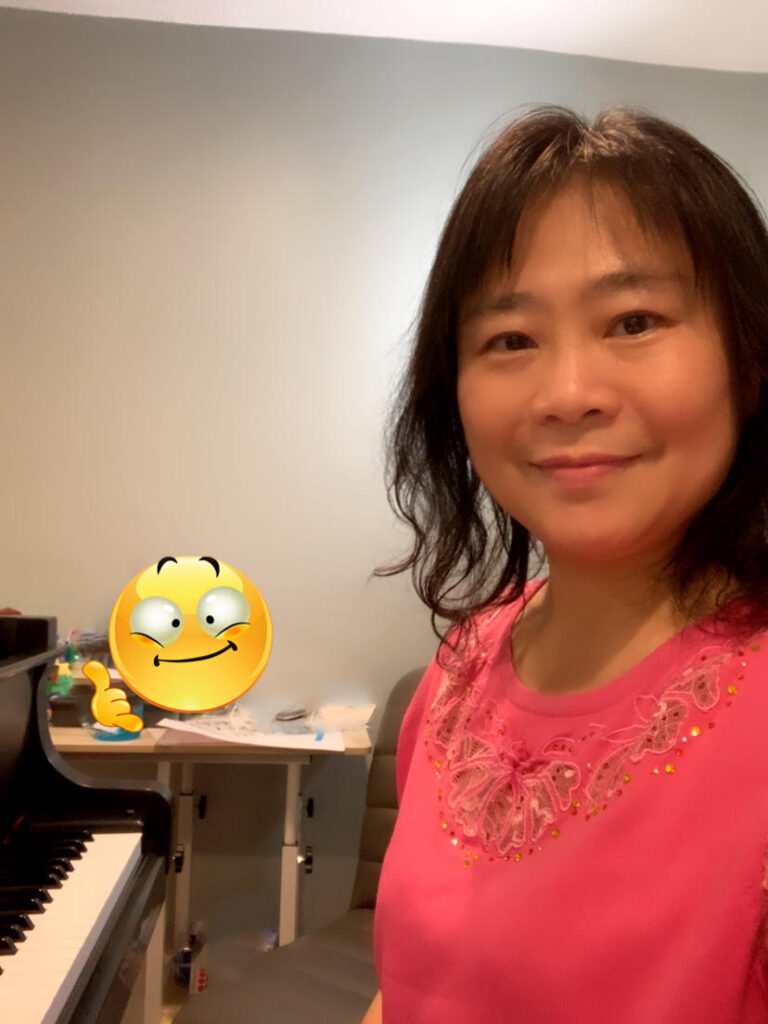 Connie Pao, Piano/Voice
Connie Pao received BA in Piano performance and in Vocal performance (as a second major) from Taipei University, department of Music Education.
She has 15+ years of teaching experience and is great in working with all ages and levels. She is trained in Orff, Kodaly and Dalcroze methods which allows her to incorporate it into her teaching of younger students. In her piano approach Connie is focused on building a solid technical and musical foundation, attention to sound quality and hand position. Her lessons incorporate music theory, music history, sight reading, singing, rhythm and ear training. She was teaching individual lessons as well as group lessons and well familiar with specific learning needs of each age and level. For students who are young, she uses arts and crafts to spark children's interest in the learning process. Connie worked extensively with students in all settings – from teaching private lessons to teaching in elementary school. In addition to her teaching, Connie is a professional piano accompanist and excels at sight reading and musical interpretation.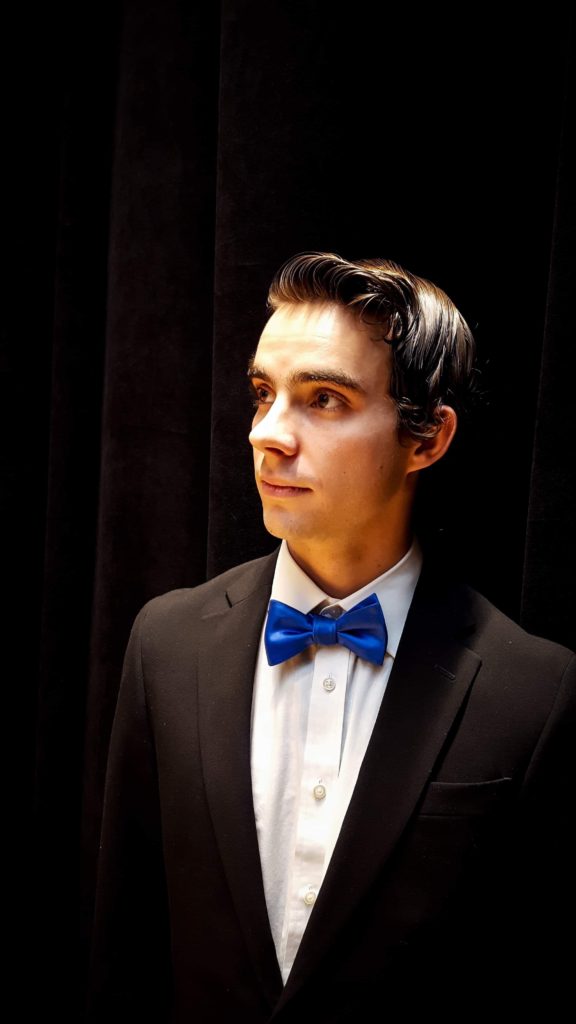 ADAM MERRILL, Piano
Adam Merrill earned Bachelor of Music degree in piano performance with Magna Cum Laude from Idaho State University. He currently studies at Longy School of Music to earn a Masters of Music in Piano Performance under the tutelage of Spencer Myer. Notably, Adam is a named Janet and Irving Plotkin Scholar, as well as a Teaching Assistant. Previously, he has studied with Dr. Kori Bond and Dr. Brandon Bascom.
Adam J. Merrill has 8 years of teaching experience and loves sharing his passion for music with his students. He wants to make music available to those who need it. It is because of this unyielding desire to give back that he decided to pursue Teaching. To do this, Adam have found that analysis, reading, research, and score study give me more opportunities to find expression and understanding in music. With this concept, he wants to share that all aspects of music making and music study can be used for artistic expression. He is not only teaching students how to be proficient at piano playing, but also to use the piano as a tool to express their unique thoughts and feelings.
Mr. Merrill has found great joy and satisfaction by being involved in the creative music process. Adam's music career took off in 2014 when he performed with the Idaho State Civic Symphony. Sense then he has premiered new works, given benefit concerts, collaborative recitals, as well as solo recitals. He holds many awards, most notably, first prize in the state MTNA Young Artist competition, first prize in the ISCS Young Artist competition, first prize in the Musicians West piano competition, as well as honorable mention from both the 2018 and 2019 International Buono and Bradshaw competition. In addition, he is the assistant director of Musicians West Piano competition and Festival.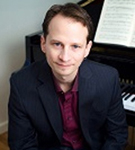 SIVAN ETEDGEE, Piano
Sivan Etedgee, B.A. in Piano Performance, University of New Hampshire; M.M in Piano Performance, Magna Cum Laude, Boston University; Extensive experience teaching students ranging from age 6 to adult; Teaching style includes improvisation and music theory, with strong emphasis on classical repertoire; Former Faculty Berwick Academy in ME; Adjunct Faculty University of New Hampshire; member of New England Piano Teachers' Association; Frequent lectures and performances throughout New England; Director of "Concerts at St. John's" in Dedham; Principal Teachers include Anthony di Bonaventura, Christopher Kies and Luiz de Moura Castro.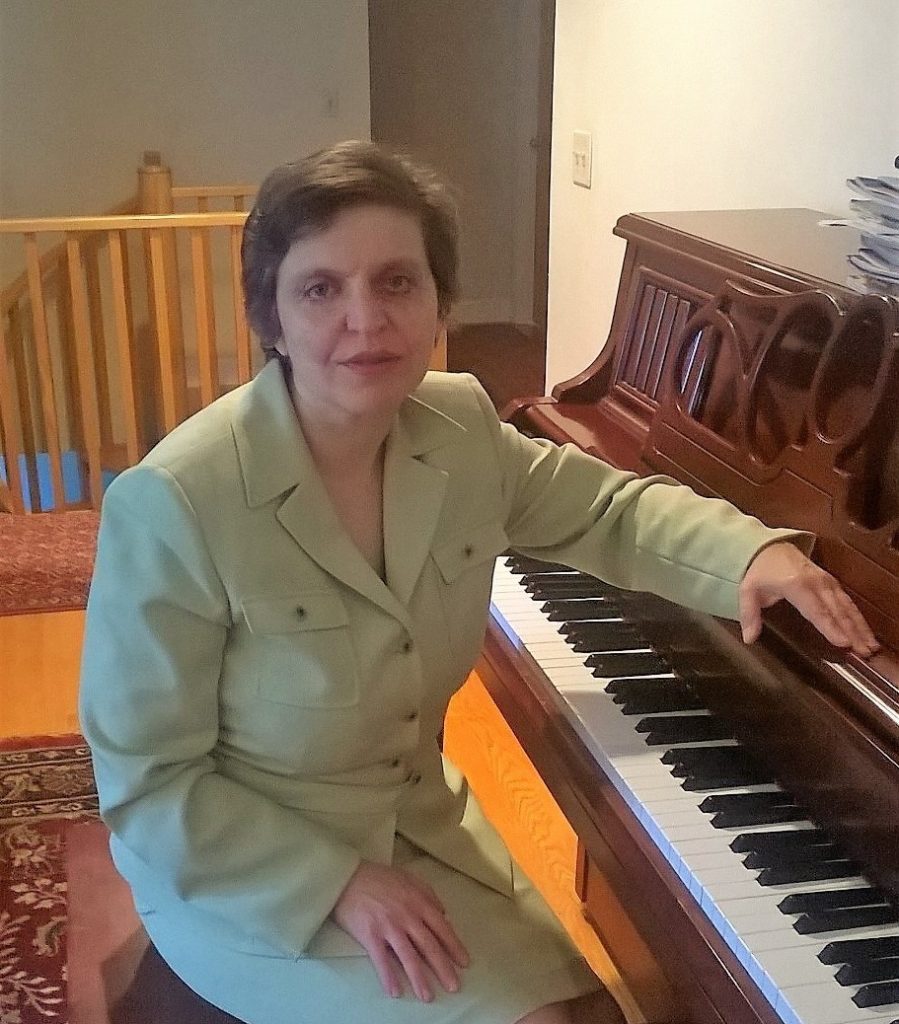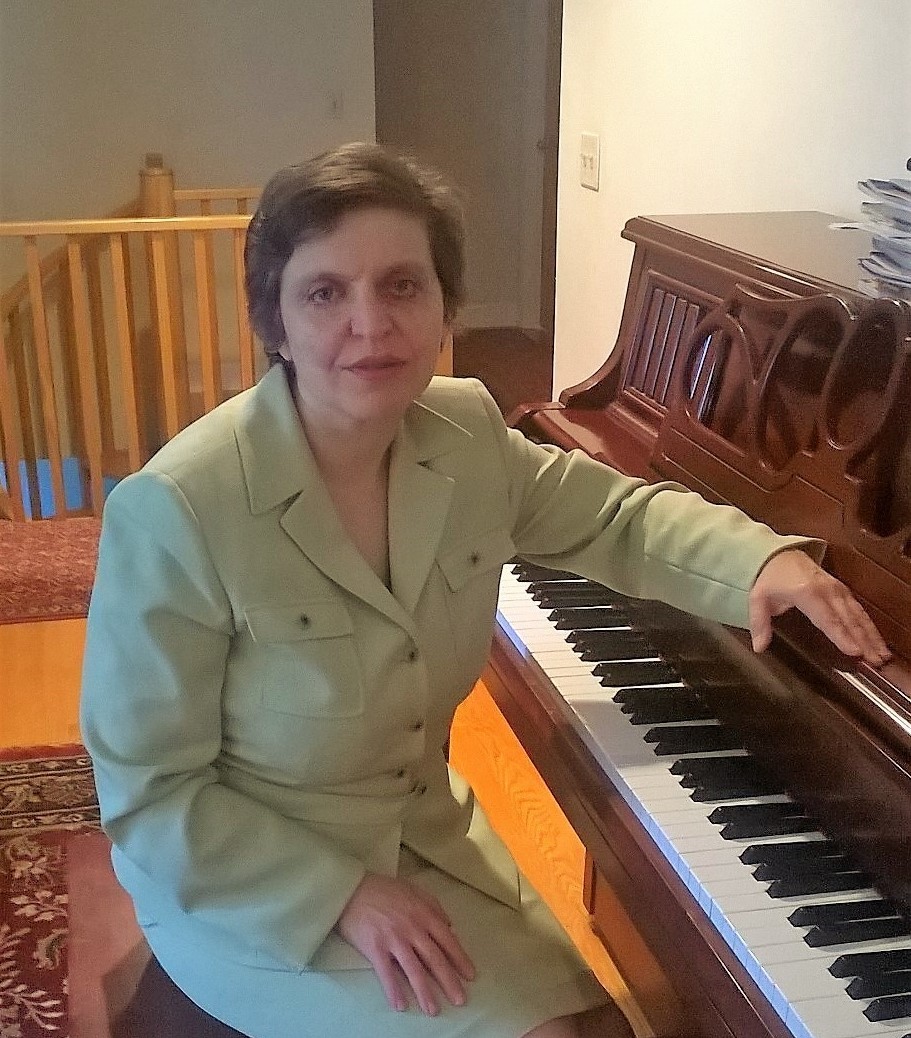 IRINA VORDERER, Piano
Irina received her Master of Arts in Piano Performance and Pedagogy from Gorky Conservatory of Music in Russia, and Bachelor of Arts in Teaching and Performance from Tiraspol College of Music, Russia. Irina has over 15 years of teaching students from young beginner through advanced level. She takes a flexible approach that fits to the needs and goals of each individual student. While teaching a solid musical foundation, she is always looking for ways to maintain student's interest and enjoyment. In her lessons Irina includes music theory and composition, playing duets and encouraging student's creativity. Former faculty, Boston Conservatory at Berklee, Boston MA.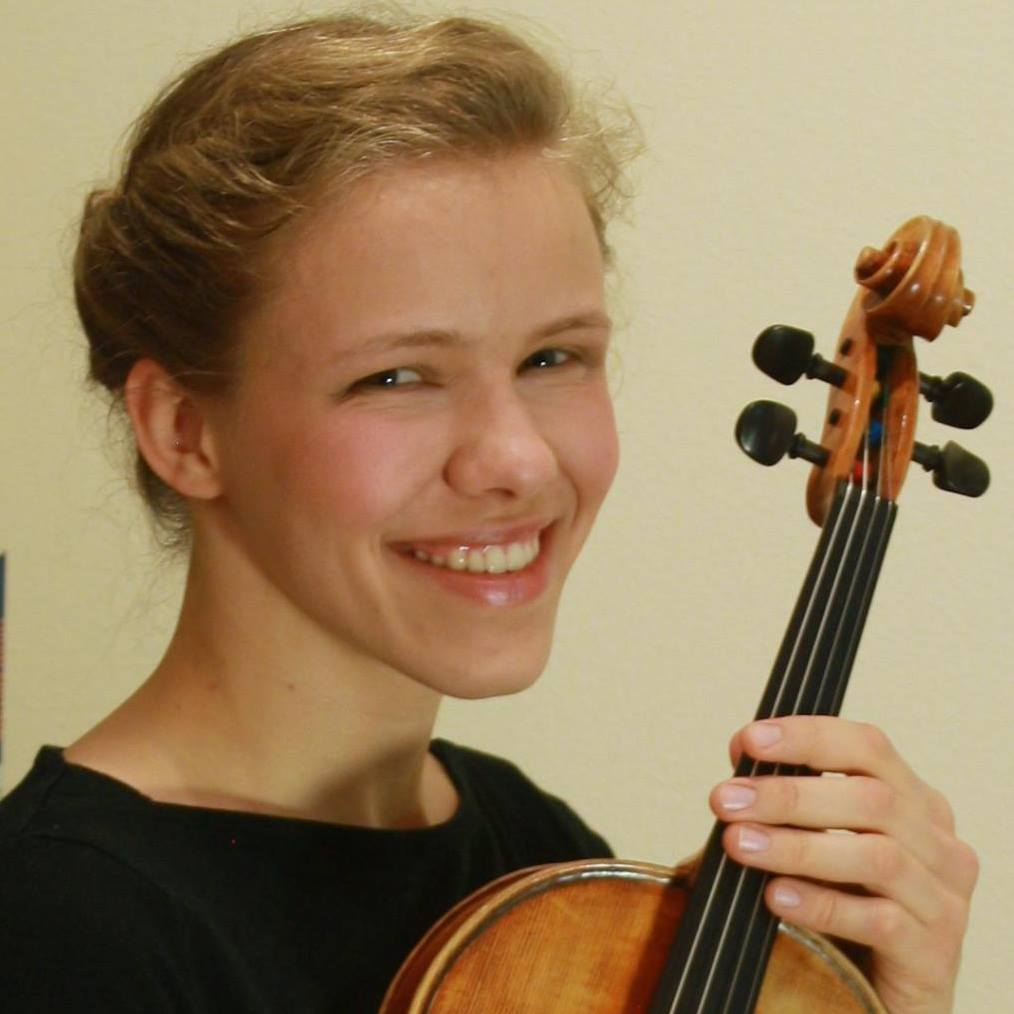 TERESA BLOEMER, Viola/Violin
Teresa Bloemer is a passionate and enthusiastic instructor, who loves working with students of all ages and skill levels. She received her Performance Diploma and Master's in Viola performance from Boston University. She worked as a teaching assistant with Boston Youth Symphony Orchestras where mentored the younger string players. She has extensive teaching experience, and works with students of all ages and levels, from beginners to advanced.
An active freelancer, Teresa has performed with many varied ensembles including the Ohio Light Opera, the Fort Smith Symphony, the Dallas Chamber Orchestra, and the Odysseus Chamber Orchestra. Recently she attended the Brevard Music Festival where she performed masterworks under the direction of Keith Lockhart, JoAnn Falletta, and other notable conductors. In 2015 she was selected to perform in the Castleton Festival Orchestra under the direction of Rafael Payare and Fabio Luisi. Her teachers have included Michelle LaCourse, Hye Min Choi, Susan Dubois, Daphne Gerling, Cynthia Roberts, Lisa Boyko, and Matthias Maurer.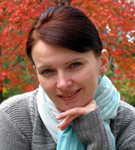 GALYNA KRYVANYCH, Piano
Master Degree in piano performance, pedagogy and Artist of The Chamber Ensemble, Kyiv National University of Culture and Arts, Ukraine; Bachelor Degree and Specialist Diploma in piano performance, Odessa Music Conservatory, Ukraine;Over 15 years of experience in teaching piano to children and adults of all levels. Galyna believes that developing of artistic and imaginative thinking in her students, and is as important as building up their knowledge of piano technic, music theory, music analysis and ensemble playing skills. She personalizes her lessons to the individual musical goals of each student. Performances in concerts and competitions as a soloist and a concertmaster.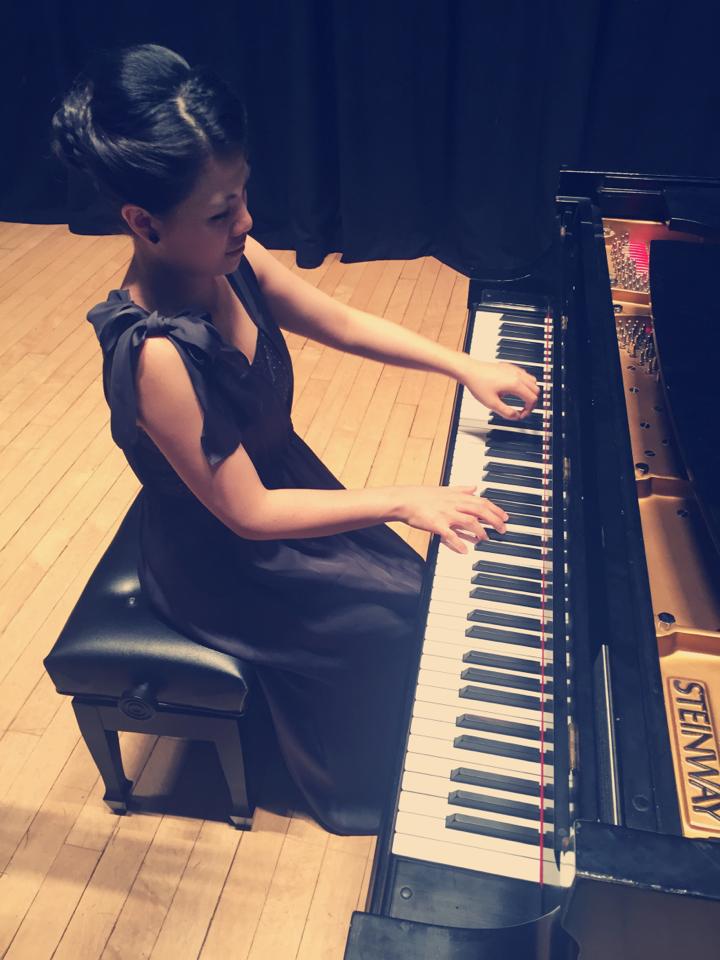 CHU YI LIN, Piano
Bachelor of Piano Professional Studies Certificate and Bachelor of Music Arts from from Newton England Conservatory; Extensive teaching experience with attention to piano technique, music history and music theory; preparing students for various performances and auditions; patient and encouraging approach to develop student's confidence and musicality and love for music; develops individualized program tailored to meet every student's unique needs. Incorporates games and fun challenges into teaching sessions to keep piano lessons interesting and enjoyable as well as structured and informative. Well rounded and goal-oriented teaching approach allows an imaginative and creative learning process with structure.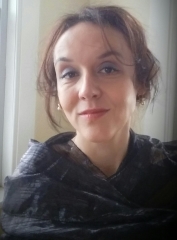 Synthia Sture, Piano
Synthia holds DMA (with Major in Piano Performance) from Boston University, MM with Major in Piano Performance from Longy School of Music and BM with Major in Piano Performance from Riga, Latvia. She has 25 years of teaching experience, which started when she was still in high school. Synthia enjoys working with students of all ages and levels, from beginning to advanced. Many of her students are winners of prominent music competitions. She also worked as a teaching assistant and vocal coach for Composers/Vocalists in Boston University Opera class.
Synthia is a First prize winner 1997 in La Grange Symphony Orchestra competition. She was praised by Richard Dyer in Boston Globe for "tremendous virtuosity and heart" in 2002 for Premier of Sonata for Clarinet and Piano by Vuk Kulenovich in Boston College; Synthia performed in Germany and France with chamber performances, made her Japan Tour in Hiroshima, Kyotao, Tokyo in 2008, performed in Hodson Concert Hall, Athens, Georgia recital with Levon Ambarcumian, Boston University, University of Georgia, Longy School of Music in Cambridge, Tufts University, First Baptist Church, and other places. Synthia is also fully proficient in Russian (Russian literature), French, Italian and German.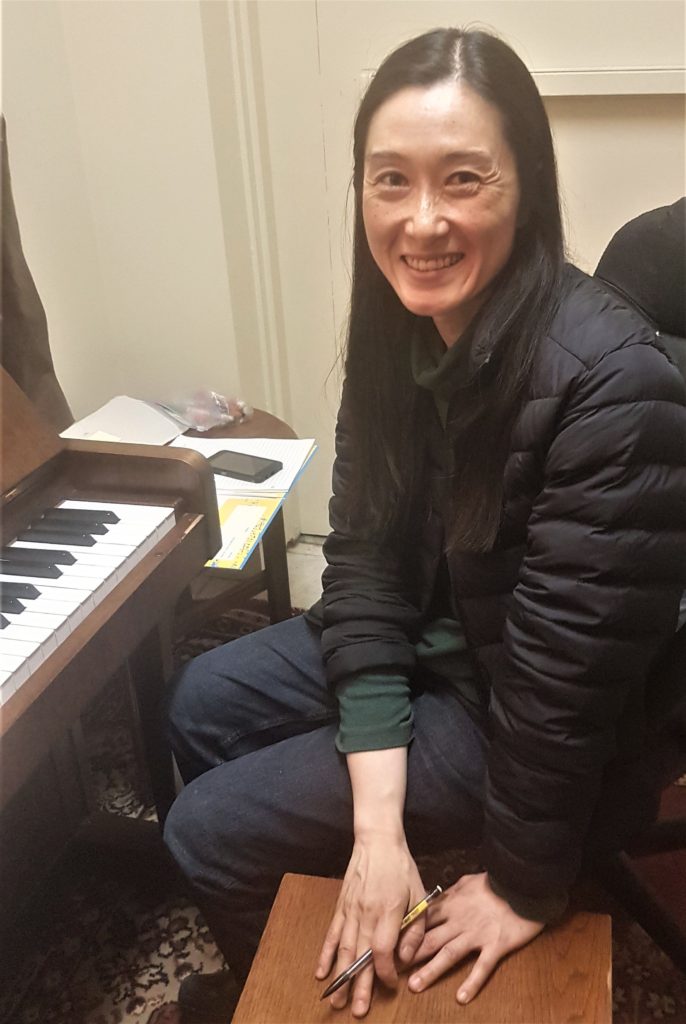 JANE WONG, Piano
Jane Wong received her Master of Music in Music Education from Boston Conservatory. Her interest in early childhood motivated her to also receive a Graduate Certificate in Dalcroze Studies from Longy School of Music, and to complete Music Education program from Weil Music Institute from Carnegie Hall. She received Diploma in Performance studies from University of London.
Jane Wong grew up studying the ABRSM (Associated Board of the Royal College of Music) syllabi and passed the exams with distinction. Her teaching approach focuses on cultivating the joy of learning music as well as teaching students how to practice wisely, how to develop a healthy piano technique and confident performance skills. She believes that music learning is a great way of developing executive function in the growing brain and developing awareness of physicality, emotions and sound. Jane Wong is currently accompanying and teach music section of dance classes in the Boston Ballet School, accompany ballet classes in the Education and Community Department and is a workshop faculty for dance teachers in the Adaptive Dance Summer Intensive.
Jane Wong is a Lead Teaching Artist for Cantata Singers, where she teaches Music Theory as tools for student composition, guides students in the creative process how to compose piano accompaniment for choral performances, prepare students for their performances and leads teams of teaching assistants.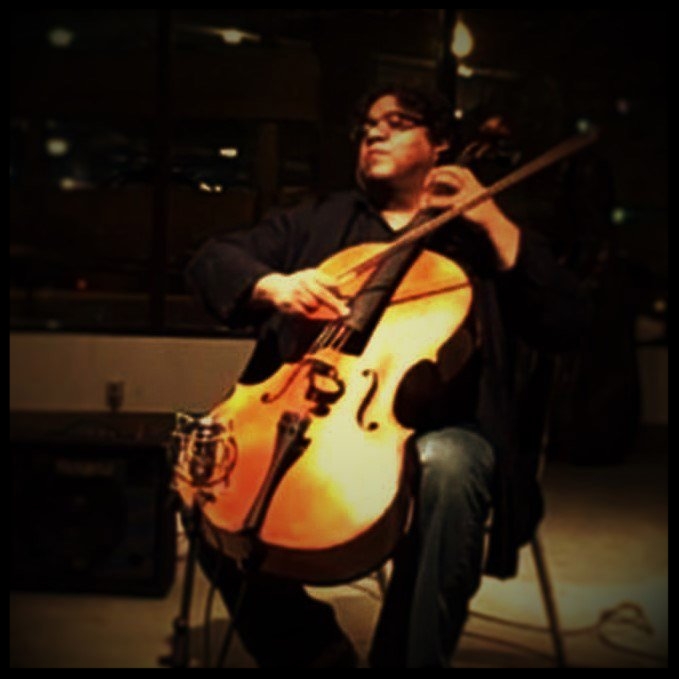 ROBERT RIVERA, Cello
Robert Rivera is a classical cellist and composer, who has studied cello since age seven. Robert studied at the Manhattan School of Music, the Longy School, the Boston Conservatory, and the Moscow Conservatory, and has taken graduate classes at the New England Conservatory. He has played extensively in the US and Europe, working in genres as diverse as classical and jazz. The Boston Herald (02/03/2003) said, "Cellist Robert Rivera stays in motion, it's a rush."
For the past 17 years, Robert has taught cello privately and coaches chamber music for duos and trios. He composes and records music in his studio for diverse projects, such as a narrative iPod download project for the African American Museum of History in Boston and music written and recorded for film and commercials.

Other experience includes 20 years as Owner/Manager of the One East recording studio in New York City. Still affiliated with this studio, Robert does session work there periodically on cello or electric bass. The Rolling Stones recorded seven of ten new tracks of their re-mastered and re-released album, Exile on Main Street, at One East.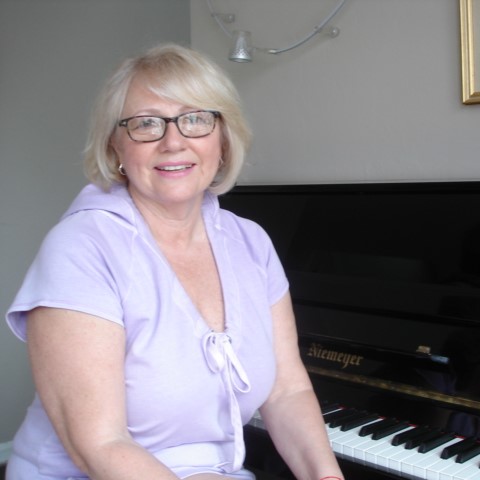 ZHANNA KAPLAN, Piano
Zhanna Kaplan received her Bachelor of Arts in Piano Performance and Pedagogy from Chistopol College of Music in Soviet Union. Ms. Kaplan greatly enjoys teaching. She is focusing on nurturing musicianship, love for music and works with students of all ages and levels, from beginners to advanced. In addition to working with students on their piano technique, developing their hand movement and beautiful sound, she also teaches music theory and prepares her students for performing in recitals. Above all, Ms. Kaplan endeavors to foster a productive musical relationship with all her students that will allow them to flourish and reach their potential.