Piano lessons at Newton Music Academy
We teach individual piano lessons to children and adults. Our piano students receive weekly lessons with our highly trained and experienced piano teachers.
Lesson Plan
Lesson plan is focused on developing confident technical skills, note reading, rhythm, theory and ear training. We prioritize effective ("Smart") practice over long practice. We teach how to practice efficiently for better progress. We encourage using imagination to achieve better technical results. Songs are assigned according to the student's technical goals and musical interests. Read about Our Educational Approach
Preparing for Auditions and Recitals
We prepare and encourage our students to audition for various performances, talent shows, college auditions and to share their talent with the community. The results of their musical commitment and talent are often impressive.  Read about musical accomplishments of NMA students. All piano students have several opportunities to perform each year. Our regular NMA recitals are held each May and December.
Our Students' Achievements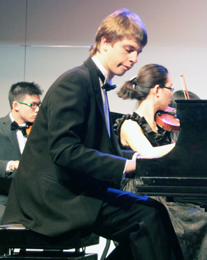 "I have been studying at Newton Music Academy for ten years now and loved my experience there." read more
Jonathan Patsenker, Piano
During his 11 years at NMA Jonathan studied classical and jazz piano, as well as clarinet, saxophone and guitar. He is the winner of the UMASS Lowell K-12 Composers Competition for a modern piece for a jazz band. His most recent performance was a solo of Grieg's 1st Piano Concerto with the orchestra. He is the founder of Travelling Concert Hall, a non-profit organization.He organised Wayland High School Talent Show which raised over $3000 for the Leukemia and Lymphoma Society two years in a row.His "Concerts for the Wise" became the longest running program, playing over 15 classical and jazz concerts across various senior homes.
He also had fun playing piano with his middle and high school jazz ensembles, and clarinet in his middle and high school bands as well as the Junior District Band.
read more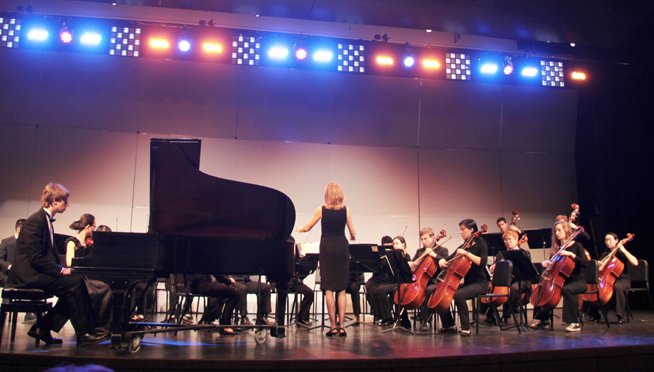 Our Faculty
We are proud of our team of excellent teachers. While each has his/her own personal style, they are all highly trained professionals, with both teaching and performance experience. Their goal is not only to teach, but also to show each student how to make studying music an enjoyable journey to last a lifetime.
Lessons Information Request
To set up lessons, initial free consultation or ask questions, please contact us:
Lessons Information Request
Rates