We approach musical study as an Academic, Athletic and Artistic activity.
These three skills make musical study a unique education tool.
Our Mission:
Our mission is to build positive self-esteem and confidence through musical studies. We achieve it by nurturing Creativity, Technical skills, use of Imagination and Personal Expression in our students.
We follow each student's progress through years so we can carefully evaluate and address changing needs of each child.
Our Educational Approach:
Excellent faculty

in a noncompetitive, nurturing environment

. All our teachers have Masters Degree from prestigious music schools and conservatories and many years of teaching experience. We carefully match students to the most appropriate teacher to ensure compatible learning styles, and guide our students through every step of their learning.

Prioritizing effective ("Smart") practice over long practice.

Learning how to efficiently accomplish practice goals at home is critical for achieving musical progress. We teach students how to practice effectively during their lessons, so they eventually can do it on their own.

Using imagination to achieve better technical results.

In trying to overcome technical difficulties, students often just repeat difficult sections in hopes that they will eventually be memorized. However, in music, like in any form of art, first we need to imagine how we want it to sound (or "hear it in our head") before playing it. Imagining the character of the music you practice speeds up the learning process and results in a more expressive and beautiful sound.

Building solid technical skills while maintaining an enjoyable learning atmosphere

. Regardless of musical tastes, each student needs to learn fundamental skills in order to develop confidence and enjoy playing. But learning doesn't need to be boring! We believe in finding the right balance between having fun while still mastering all necessary skills and learning important musical concepts. We choose pieces they like to play, and our fun exercises make learning easy and effective.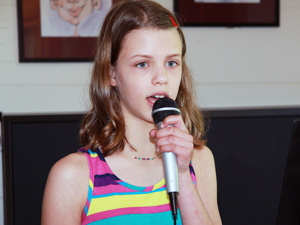 Preparing students for auditions and recitals and improving stage presence.


Our students get accepted into the best youth orchestras, sing leading parts in theater performances, and perform in a variety of venues in the Greater Boston area in addition to regular NMA Recitals. Students enjoy various performing opportunities whenever they feel ready.

Sensitive approach to each student's individual learning style and musical goals

. All students learn differently and have different goals for what they want to achieve through music lessons. Our priority is to identify the musical interests, strengths and weaknesses of each student, and build a lesson plan that is both effective and enjoyable for that particular student.

Develop discipline, coordination, musical memory and imagination. 

Students will learn physical control and finger coordination while learning to express themselves through the language of music.
Develop general learning skills that students will use beyond musical studies:

Academic and social skills

Emotional confidence

Problem-solving skills

Focus and concentration

Language, memory, logic and creativity

Cognitive abilities also used in math and language

Fine/gross motor skills and hand-eye coordination