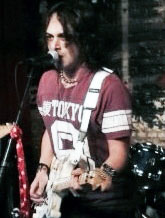 ADRIAN ARAIZA, Guitar (electric, acoustic)
B.A. Music Performance, dual degree in Guitar Performance and Music Synthesis, Berklee College of Music, Boston Ma – 2003; Diplomate in classical guitar, Baja California Orchestra and El Centro Hispanoamericano de Guitarra, Tijuana; BC, Mexico – 1996;Training with Professor Eugenio Gutierrez;Teachers included Jon Finn, Joe Stump, David Newsam, Mike Ihde, and Apostolos Paraskevas. Numerous recitals playing Classical Guitar, Electric Guitar, Blues, Rock, Jazz, Pop, and also worked as a Studio Musician. In addition he has lectured different schools in Boston and also given lessons at University of Hermosillo Mexico; Teaching experience ranges from teaching 5 y.o. to seniors in different styles of music, from Electric Guitar to Classical Guitar.Composed a series of Avant-Garde/Computer Music (Ambient, Minimal, Sound Object and Sound escape) pieces, based on the studies of Steve Reich, Ake Parmerud, Varese, Risset, Richard Boulanger.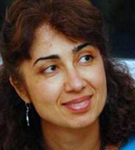 SVETLANA OSTROVSKAYA, Piano
Svetlana Ostrovskaya, piano instructor at Newton Music Academy B.M., M.M. in piano performance and pedagogy (Gorky State Conservatory, Russia); studies with Esther Lipovich, Galina Fadeeva, Vasily Shaub,Valery Starinin; former faculty, Gorky State Conservatory; solo and chamber performances, radio and TV appearances; lectures, masterclasses on various pedagogical topics, educational concert series in Russia and U.S. Faculty, New England Conservatory; Former faculty, Gorky Conservatory, Russia; Director and Founder, Newton Music Academy.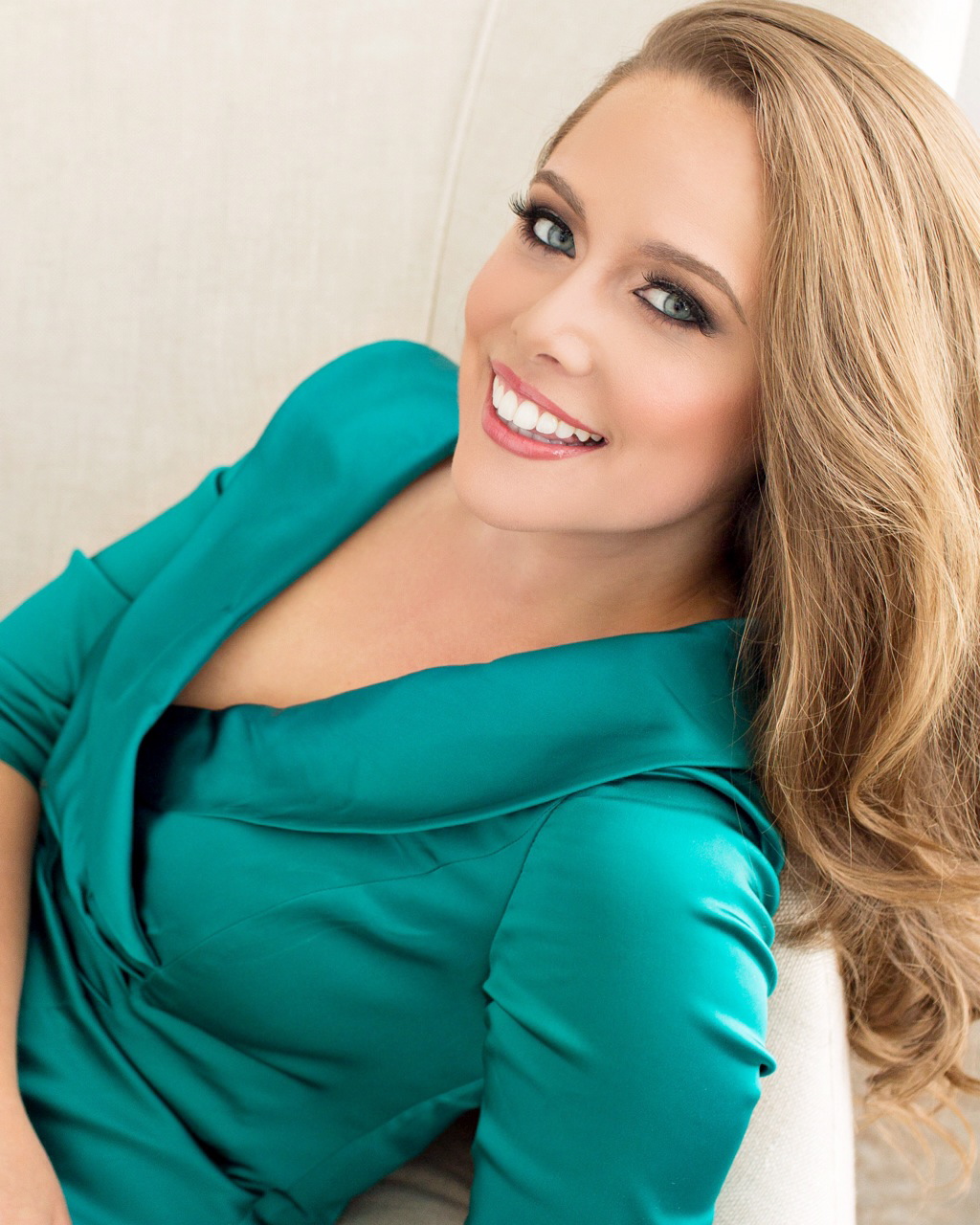 Natalie Logan, Voice
Natalie Logan (soprano) is an accomplished singing actress and a dedicated voice teacher. She enjoys teaching students of all levels, ages, and voice types. With a strong background in voice, dance, and acting, she works with her students in many genres, including musical theatre, opera and contemporary music. Ms. Logan focuses on developing a healthy, expressive singing technique, regardless of style. She prepares her students for successful auditions, competitions, recitals, recordings, and live performances in musical theater, opera, jazz, and contemporary music. Ms. Logan is passionate about helping students find their own voice through teaching a healthy technical foundation. Each lesson is structured to develop artistry, attention to character, and connection between music and text.
Ms. Logan's repertoire spans the genres of opera, musical theater, jazz, and contemporary music. Winner of The American Prize in Vocal Performance (opera), 2016-17, Ms. Logan has performed with Boston Lyric Opera, Handel + Haydn Society, Boston Opera Collaborative, Berlin Opera Academy, Opera Steamboat, Symphony Nova, NewburyPort Choral Society, Opera Steamboat, Odyssey Opera, Opera in the Ozarks, Chicago Summer Opera, and Opéra Louisiane.
Ms. Logan is voice faculty at Boston Conservatory Vocal/Choral Intensive. She holds a B.M. in Voice from Louisiana State University and M.M., P.S.C. in Voice Performance from the Boston Conservatory.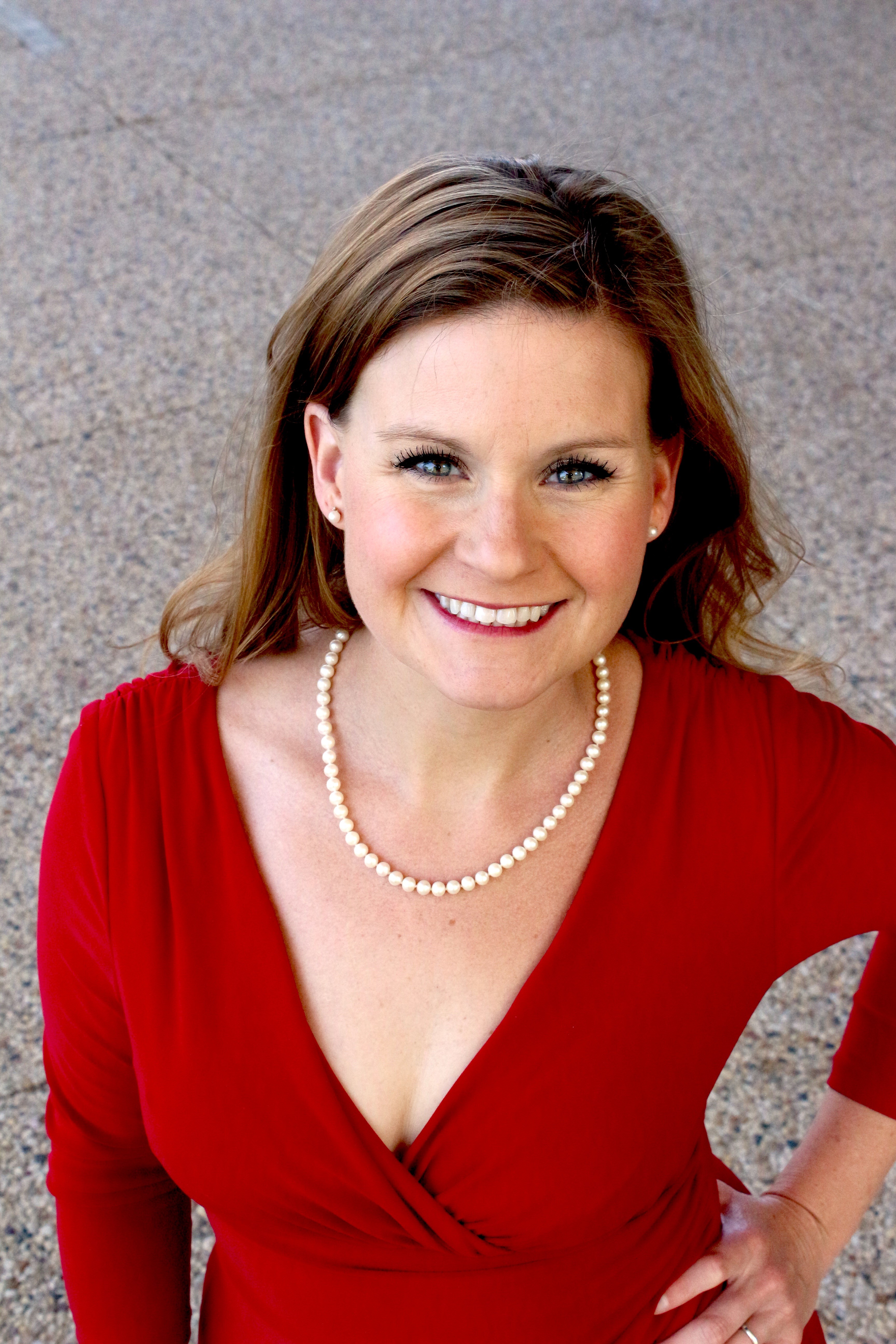 JENNIFER ZABELSKY, Voice
Jennifer Zabelsky (Soprano, Vocal Pedagogue) has performed opera, musical theatre, and oratorio roles across the United States and throughout Europe. She holds a Bachelor of Music from the University of Nevada, a Master of Music in Vocal Performance from Duquesne University, and a Doctor of Musical Arts degree from Boston University. She joined Michigan Opera Theatre to perform in their productions of La Bohème, The Passenger, and MacBeth. She has been a guest soloist with the Reno Chamber Orchestra and the Reno Philharmonic on many occasions. Her most recent appearance with the RCO was as the soprano soloist for Haydn's Lord Nelson Mass under the baton of Theodore Kuchar. Dr. Zabelsky was the Nevada State and Southwest Division winner, and a National Finalist in the 2002 MTNA Voice Competition. She joined Really Spicy Opera in its season to sing the part of Fiona in The Frat Party, a production that she also musically directed. She returned in the season to musically direct The Clever Artifice of Harriet and Margaret at the 2015 Minnesota Fringe Festival. Dr. Zabelsky has been awarded at grant from Euro Atlantic Art Foundation to sing at the Bologna International Opera Academy.
Dr. Zabelsky is passionate about her teaching and helping her students to sing in the healthiest, most expressive, most efficient way possible. She enjoys working with different ages and levels, from beginner through advanced. She prepares students for college auditions, musical theater auditions, shows and performances. Dr. Zabelsky uses a wide range of vocal repertoire, from music theater and opera to contemporary music. She is progressing her students from fundamentals of healthy singing and development of musical fluency to performance/audition techniques and advanced technical concepts. Dr. Zabelsky was a voice instructor at Boston University and the Community College of Allegheny County in Pittsburgh, PA. She has had the opportunity to give recent masterclasses at the Saarburg International Music Festival in Germany and at the University of Nevada, Reno.
HEIDI CHU, Piano
MM in Piano Performance from Cleveland Institute of Music; BM in Piano Performance from Central Michigan University; Completing her Doctor of Musical Arts degree at Boston University under merit scholarship. Winner of the Concerto Competition and John Irwin Piano Competition, she has participated in master classes with international concert pianists, including Emanuel Ax, Leon Fleisher and Paul Badura-Skoda. An extensive chamber music performer, she has concertized throughout the United States and Asia. Ms. Chu enjoys teaching students of varying ages and abilities; attention to piano technique and proper hand position, music theory, and music appreciation; developing confidence and musicality and preparing students for performances. Besides playing the piano, Ms. Chu enjoys swimming and zumba dancing.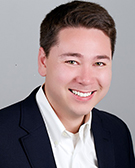 JONATHAN YASUDA, Piano
Jonathan teaches classical repertoire, jazz improvisational techniques, broadway, rock, pop. He enjoys teaching students of various levels and ages, from beginner to advance. Raised in Wellesley, and living with his Newton-raised wife, Mary, in Framingham, he is very familiar with the multifaceted and diverse goals of local families. Jonathan founded the nonprofit Volunteer Musicians for the Arts, Inc (www.volunteermusicians.org) because he believes "everyone deserves orchestra seats." He is privileged to have studied at such schools as New England Conservatory of Music, Berklee College of Music, College of the Holy Cross (full-tuition academic presidential scholarship) and to have worked beyond the traditional concert hall, performing for corporate clients such as The Taj, Boston Harbor Hotel, Omni Parker House, CB Richard Ellis, Natixis Global Asset Management, among others. Jonathan is on a faculty at College of the Holy Cross.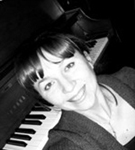 ELENA IOANNISYAN, Piano
Elena Ioannisyan, piano instructor at Newton Music Academy Master of Music, St.Petersburg State Conservatory, Russia; Majored in piano performance and pedagogy;Bachelor of Music, Kabardino-Balkarian College of Fine Arts, Nalchik, Russia. Winner of the International Music Competition "XXI Century Art"; Kiev, Ukraine, Guest Artist, Gaetano Zinetti International Music Competition and Festival, Italy. Performed as a soloist and as a member of chamber ensembles in the best concert halls of Saint-Petersburg, Pushkin, Pavlovsk, Petergof, Gatchina etc. and abroad;Took part in series of concerts: "Mariinsky (Kirov) theater Presents" directed by Valerie Gergiev, St. Petersburg, Russia; Concerts of chamber music in N.A.Rimskii-Korsakov State museum, St.Petersburg, Russia, Concerts of "Gaetano Zinetti International Music Competition and Festival", Italy, "St-Petersburg Conservatory Presents young Performers", St.Petersburg, Russia, and many others.
ANNA RICHARDSON, Voice
Soprano Anna Richardson is a versatile singing actress with recent credits spanning opera to new music to musical theatre. Her recent credits include Marian in The Music Man with Rochester Opera House, Beach Girl in Beach and Moan, Anne Egerman in A Little Night Music with Hartford Opera Theatre, and Papagena in Die Zauberflöte with New York Opera Exchange. Her students currently perform with the Tanglewood Festival Chorus as well as the Harvard Chamber Music Society. In 2013, Anna completed her Masters of Music in Vocal Performance at the Conservatory of Music at Brooklyn College where her performance credits include La Feu in Ravel's L'Enfant et les Sortilegesand Crobyle in Massenet's Thaïs. Anna also had the privilege of participating in Sherrill Milnes' summer program, V.O.I.C.Experience, in conjunction with the Savannah Voice Festival. Ms. Richardson received her Bachelor of Arts, magna cum laude, in Applied Music from Pepperdine University where she played Papagena in The Magic Flute, Meg Brockie in Brigadoon, and Ruth Putnam in The Crucible. Ms. Richardson currently studies with renowned vocal pedagogue, Patricia McCaffrey.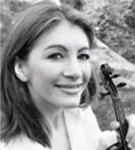 OLGA LITVINTSOVA, Violin
Olga Litvintsova, violin instructor at Newton Music Academy Master of Music, Bachelor of Music in Violin Performance and Education, Donetsk Prokofiev Conservatory, Ukraine; Awards and Honors: 11TH International Tchaikovsky Competition participant, Moscow, Russia; 4th International Prokofiev Competition, Mariupol, Ukraine; more then 10 years of teaching and performing experience; First violin/Assistant to the Music Director at Kiev national Opera House and Donetks Philharmonic Symphony Orchestra; Performed as a featured soloist in front of British former Prime Minister Margaret Thatcher,participation in a Golden Jubilee celebration of Her Majesty The Queen of The United Kingdom, The Queen Elizabeth II, on the occasion of the 50th anniversary of Her Accession to the Throne (February 6, 2002); Extensively perform with Cape Symphony, Plymouth Philharmonic and Indian Hill Orchestras and as a member of "Con Anima" Duet;Recorded three albums released in London (UK) and Kiev (Ukraine).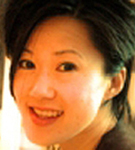 IRENE Y. CHOI, Piano
Irene Choi, piano instructor at Newton Music Academy Master's degree from New England Conservatory; B.A., University of California; 15 years teaching experience with variety of students ranging from young children to adults; Teach many styles of piano music (classical, blues, jazz, etc.); First place award in the Memorial Scholarship Foundation of the Music Teachers' Association of California, Alameda County Branch; Keyboard Educators Prize from the San Francisco Young Pianists Competition; Outstanding Musician Award at the 'World of Music' Festival; Winner of Nasung Symphony Orchestra Youth Competition, sponsored by Pepsi; Grand Prize Winner in the junior piano division of the Korean Times Competition; performed for NEC Prep School, Winchester Community Music School, River City Theatre Company, Sacramento Valley Concert Choir.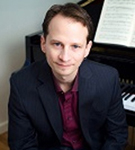 SIVAN ETEDGEE, Piano
Sivan Etedgee, piano instructor at Newton Music Academy B.A. in Piano Performance, University of New Hampshire; M.M in Piano Performance, Magna Cum Laude, Boston University; Extensive experience teaching students ranging from age 6 to adult; Teaching style includes improvisation and music theory, with strong emphasis on classical repertoire; Former Faculty Berwick Academy in ME; Adjunct Faculty University of New Hampshire; member of New England Piano Teachers' Association; Frequent lectures and performances throughout New England; Director of "Concerts at St. John's" in Dedham; Principal Teachers include Anthony di Bonaventura, Christopher Kies and Luiz de Moura Castro.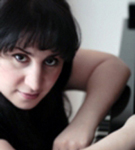 ANNA AVETISYAN, Piano
Anna Avetisyan, piano instructor at Newton Music Academy Master of Music in Piano Performance, Komitas Conservatory, Yerevan, Armenia; GPD in Collaborative Piano Performance, Longy School of Music, Cambridge, MA; Bachelor of Music with emphasis in Piano Pedagogy, Babadjanyan Music College, Yerevan, Armenia. Longy Scholarship and Rome Festival Scholarship recipient; Masterclasses with Dalton Baldwin, Martin Katz, Dr. Deen Larsen (Schubert Institute), Dr. Karl T. Paulnack, Lorraine Nubar, Thomas Meglioranza, Irma Vallecillo
Over 15 years of teaching and performing; Extensive experience in teaching children from young beginner through advanced level.
Former piano faculty, Ter-Gevondyan Special Music School and Saradjev Special Music school, Yerevan, Armenia; Staff Pianist, Longy School of Music, Cambridge, MA.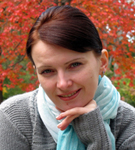 GALYNA KRYVANYCH, Piano
Master Degree in piano performance, pedagogy and Artist of The Chamber Ensemble, Kyiv National University of Culture and Arts, Ukraine; Bachelor Degree and Specialist Diploma in piano performance, Odessa Music Conservatory, Ukraine;Over 15 years of experience in teaching piano to children and adults of all levels. Galyna believes that developing of artistic and imaginative thinking in her students, and is as important as building up their knowledge of piano technic, music theory, music analysis and ensemble playing skills. She personalizes her lessons to the individual musical goals of each student. Performances in concerts and competitions as a soloist and a concertmaster.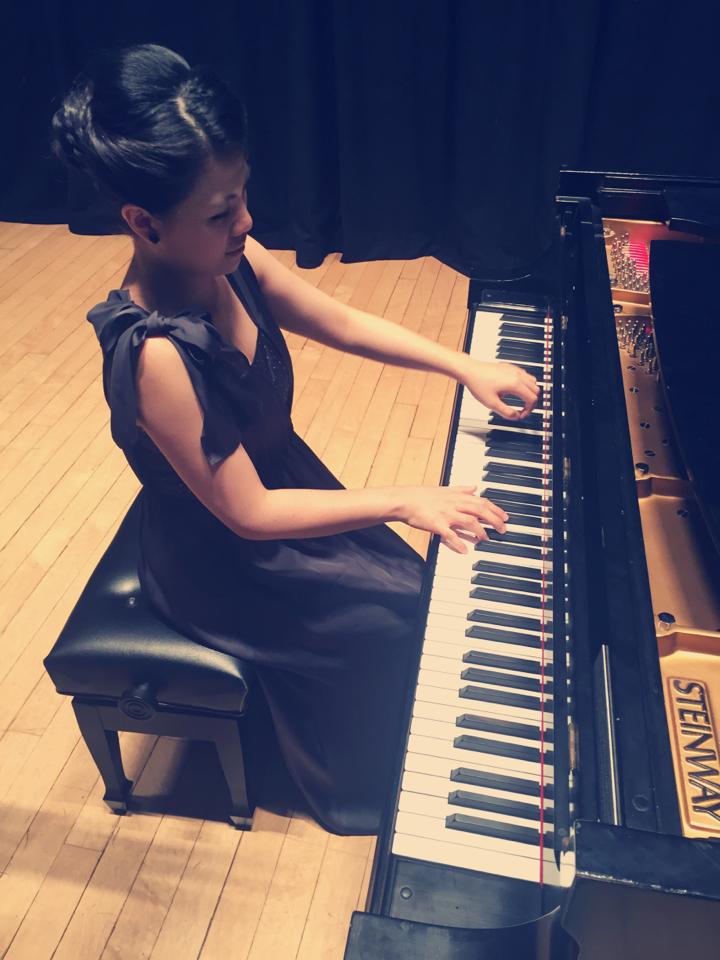 Chu Yi Lin, Piano
Bachelor of Piano Professional Studies Certificate and Bachelor of Music Arts from from Newton England Conservatory; Extensive teaching experience with attention to piano technique, music history and music theory; preparing students for various performances and auditions; patient and encouraging approach to develop student's confidence and musicality and love for music; develops individualized program tailored to meet every student's unique needs. Incorporates games and fun challenges into teaching sessions to keep piano lessons interesting and enjoyable as well as structured and informative. Well rounded and goal-oriented teaching approach allows an imaginative and creative learning process with structure.
GRACE SHEPARD, Piano
Grace Shepard has Bachelor of Music in Piano Performance from the University of South Carolina and currently is pursuing a Masters Degree in Piano Performance at Longy School of Music of Bard College. Made international debut with the orchestra performing Beethoven's Second Concerto under conductor Mina Ignat. In addition to her solo performances, Miss Shepard greatly enjoys teaching. She is focusing on nurturing musicianship, love for music and works with students of all ages and levels, from beginners to advanced. Her students received recognition at the state and national level. In addition to working with students on their piano technique, hand position and beautiful sound, she also teaches music theory, skill of performing in the recitals, and composition. Above all, Miss Shepard endeavors to foster a productive musical relationship with all her students that will allow them to flourish and reach their potential.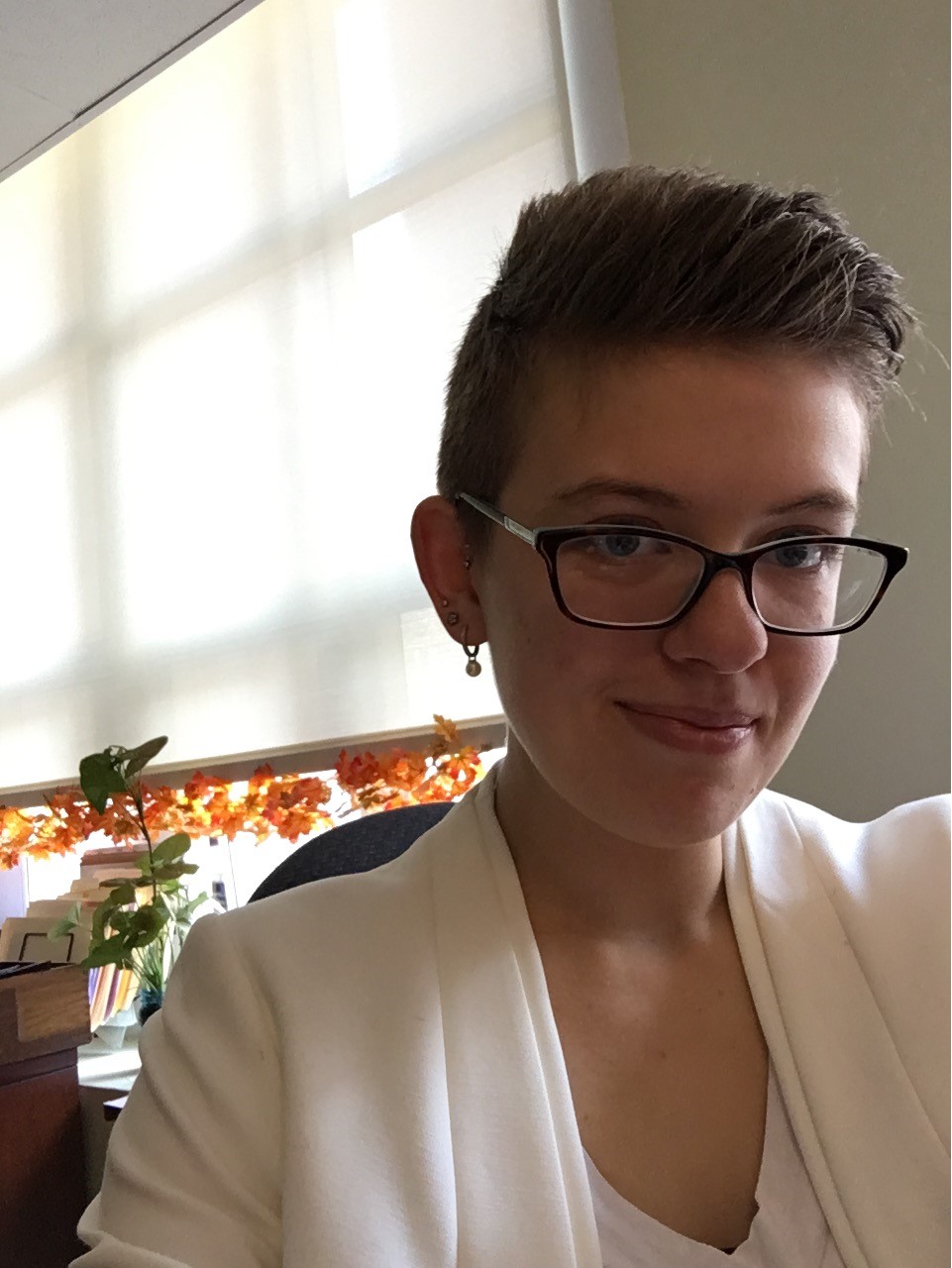 JULIA AUSTENFELD, Voice/Piano
Julia Austenfeld is a musician with varied interests in performance, teaching, composition, arranging and theoretical study. She earned her B.A. in Music from Pomona College in Claremont, CA, where was active in the choir and Glee Club and gained a strong foundation in history and theory, and studied vocal performance in the Adult Extension program at the San Francisco Conservatory where I have had the opportunity to further develop my skills as a solo performer of operatic and art song repertoire. She grew up studying the piano and singing and was awarded in regional competitions as a young pianist, but have shifted my long-term professional focus to vocal performance. Julia is an experienced teacher and enjoys teaching children and adults of various levels.
She focuses on developing a well-rounded musician and teaches solfege and healthy singing fundamentals from a young age, selecting music as varied as musical theatre, pop songs, children's songs, folk songs and art songs for students depending on their interests, goals, and abilities. Julia believes in integrating music theory, including rhythm and pitch games, into her lessons for young students, and encouraging more advanced students to grow musically as well as technically as they continue studying. She finds that a deep knowledge of music fundamentals is key to musical artistry.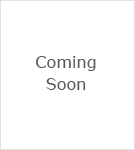 AUBREY BURDICK, Violin
Master of Music in Violin Performance, with special emphasis in historical performance practice, Longy School of Music, Cambride, MA; Over ten years experience teaching beginners through advanced students, children through adults; Teaching style includes traditional classical technique and repertoire as well as folk and fiddle traditions; Pedagogical styles influenced by Suzuki, Kodaly, Rostral, and Kato Havas; Former faculty School for Strings, Port Huron, MI; Former member International Symphony Orchestra, Northwest Philharmonic, Orchestra Seattle; Concerts with Amherst Baroque Opera, Western Baroque Festival, Vancouver Early Music, and Apple Hill Center for Chamber Music; Frequent chamber music performances with pianist Valerie Ross; Teachers include Sharan Leventhal, Dana Maiben, Mark Lakirovich, and Ingrid Matthews.